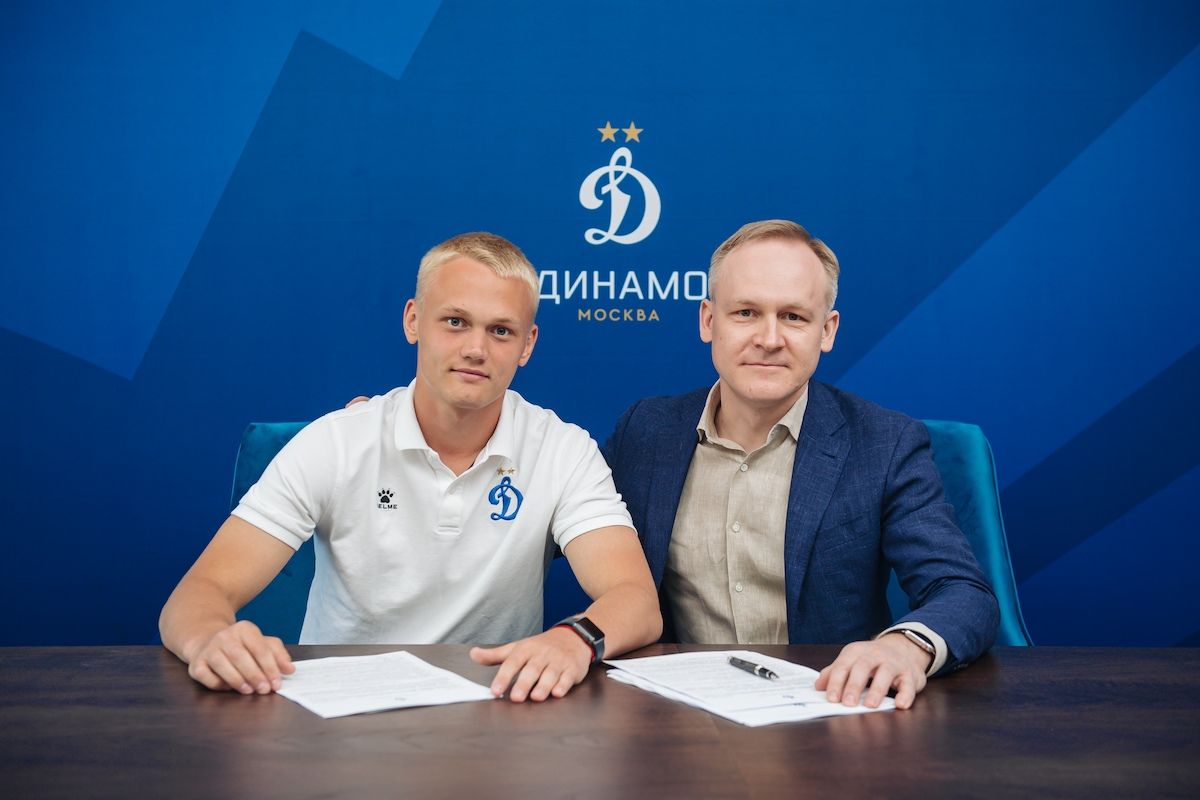 Konstantin Tyukavin and Pavel Pivovarov
The 18-year-old striker signed a three-year contract with a prolongation option for one more season.
Tyukavin gradutated from Lev Yashin Dynamo Academy and made his debut in the first team on November 1, 2020. His goal in the Russian Cup match against Spartak was chosen by fans as the VTB goal of the season. Konstantin scored 4 goals in 17 games for Dynamo so far.
I'm very glad to sign a new contract with Dynamo. I've been in the club since I was five, so I haven't even thought about any other options. My goal is to play for Dynamo, contribute to the team's success and score goals. I'd like to thank our fans who support us so well, especially young players. We will try to bring joy to our supporters in the new season as often as possible.

Konstantin Tyukavin

Dynamo forward