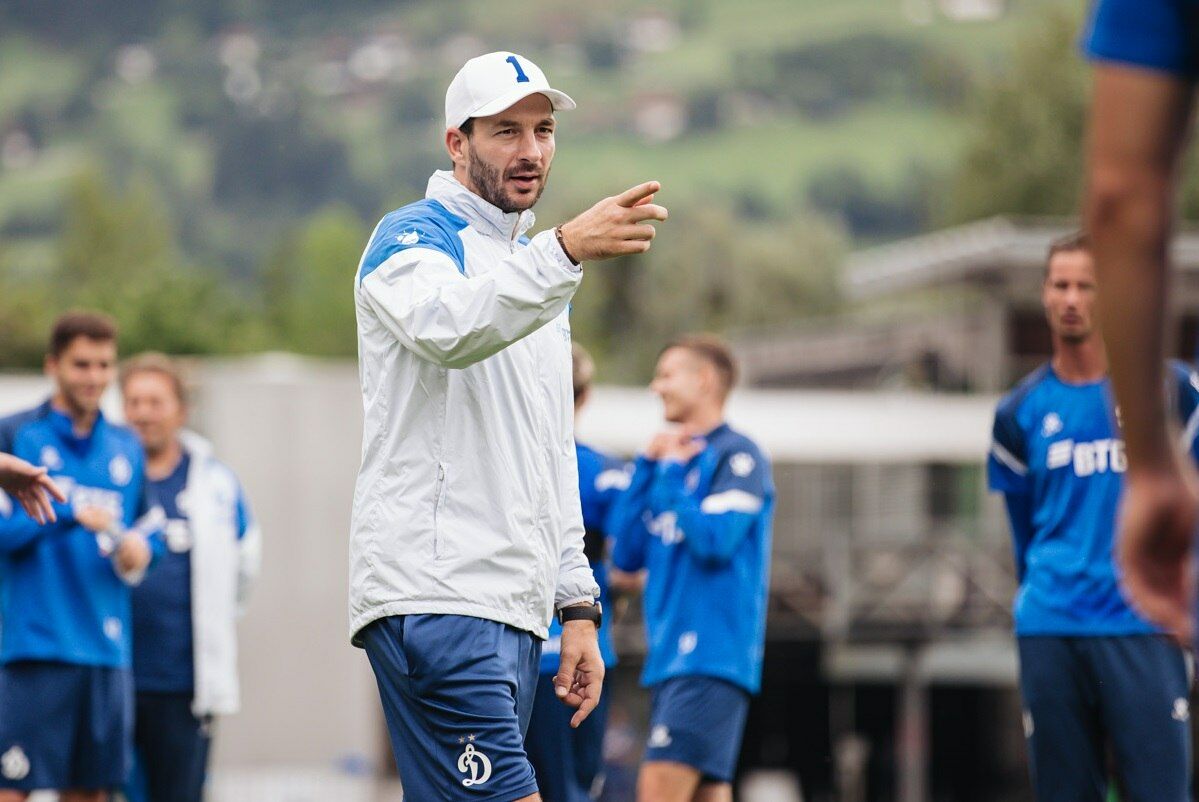 Dynamo Head Coach Sandro Schwarz answered journalists' questions on the eve of the RPL opening match against Rostov.
— Sandro, tell us about your expectations of the match against Rostov.
— We are waiting for a tough match. Our opponent plays intense, dynamic football. Rostov use the same formation as we do. So we'll see how the match will end, but it will definitely be difficult for both teams.
— Last season you used different tactical formations. But you followed the basic formation in friendlies at training camps in Austria. Will you keep in mind the option with three centre-backs?
— Rostov play the 4-3-3 formation in most matches. They also used it at training camps. But we should not talk exclusively about the formation. It is important how effective the team is in ball possession and in defense. We have two days before the match against Rostov. We will dedicate this time to the work on our tactical interactions.
— Did you remember the match of the last season against Rostov, when you suffered a painful defeat?
— We have analyzed that match, but now we should not focus on that disappointing result. We need to understand all possible changes in Rostov play, given that their head coach remained the same.
— Do you expect to see Nikolay Komlichenko in the starting line-up and how are you preparing for facing him?
— Nikolay is a skilled player, he showed his qualities in the matches for Dynamo. But we do not know who Valery Karpin will prefer to field in the attack — Ali Sow or him. We need to analyze the game of every football player of Rostov. For example, we send cuts to our centre-backs containing the play of the opponent's attacking group. We do the same in regard to players in other positions.
— Is Sebastian Szymański ready to be a starter in the opening match?
— Seba had a small muscle injury at training camps in Austria. Now he has been training in the first team for 8-9 days. But we would not like to risk his health, so we will decide whether he will play or not in the starting lineup a little later.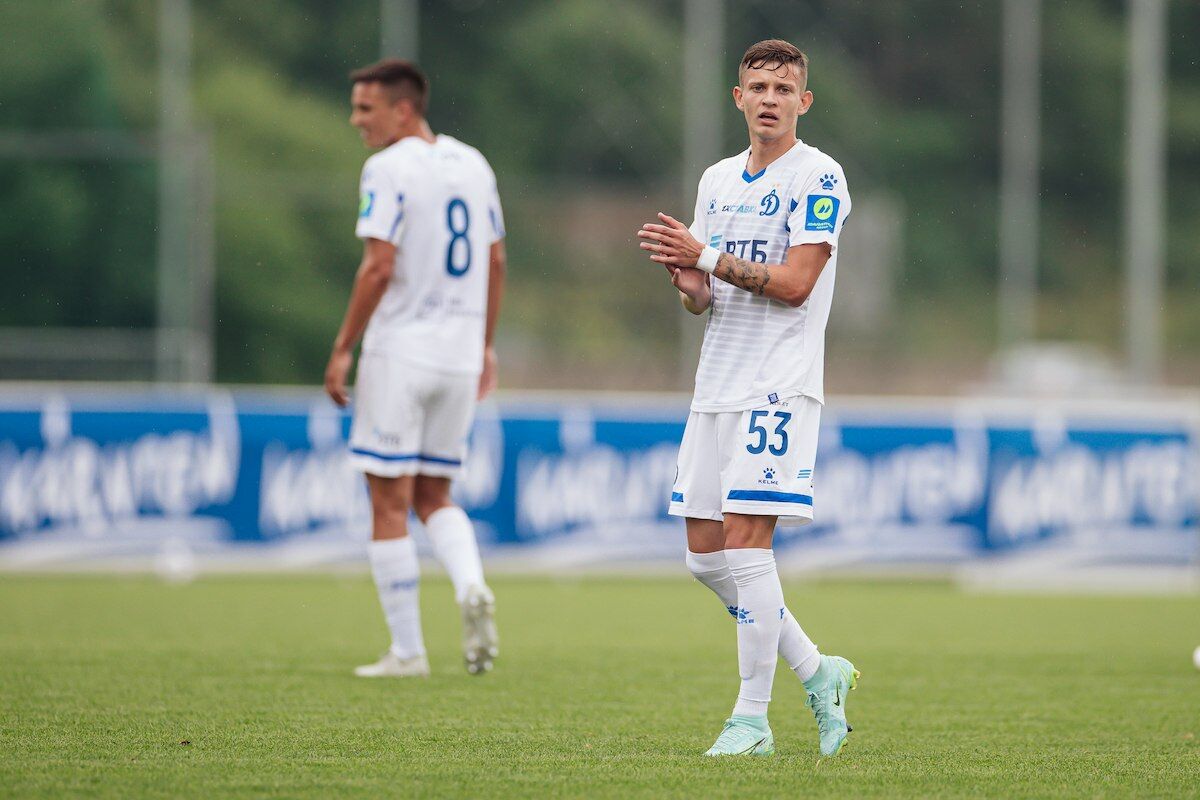 — How long Vyacheslav Grulyov will be absent?
— Grulyov will definitely miss the opening match, and then we will look at his conditions.
— What do you think about the calendar at the beginning of the season? Dynamo have to play a lot of away matches. Are you ready to play the intense football with high pressure that the Austrian side LASK played in the friendly?
— Friendly matches are not always significant, because teams are not in their best physical conditions. If we compare the conditions of our footballers now and during the last winter break, we made a big step forward. We have an evident progress. Every football player knows his role on the pitch. We need to show our play and stick to our principles in the opening match of the season.
As for the calendar, this is a new experience for me, because I never met such a situation in my coaching practice, when home and away matches didn't alternate. I think we should go step by step.
«I am satisfied with our defensive line»
— All the fans are waiting for a new forward. Why haven't you managed to get a new striker? Is there still a chance that a striker will appear in the team?
— I need to develop the players that I have at my disposal at the moment. And we did a good work at training camps. We are in a close dialogue with Zeljko Buvac. Now we live in the era of the coronavirus, so such decisions are not made quickly. We need to be patient. I think this transfer will be done over time.
— How many newcomers are you waiting for this summer? Do you need a classic defensive midfielder such as Nigel De Jong?
— I coached De Jong at Mainz, he is a great football player. It is difficult to talk about the number of newcomers, but the work is underway. We have a clear understanding who we would like to see in the squad. We want that the new player will strengthen the competition in the team.
— Dynamo have two experienced goalkeepers and one goalkeeper of the youth team. Are you satisfied with the goalkeeping group? Can one of them leave the team on loan?
— The season is long, and we need all three goalkeepers, we need competition in this position. Ivan Budachyov is a young goalkeeper with great potential. Igor Leshchuk has already shown his strong qualities. Anton Shunin is a leader who has been playing in the team for many years. All of them are important to us.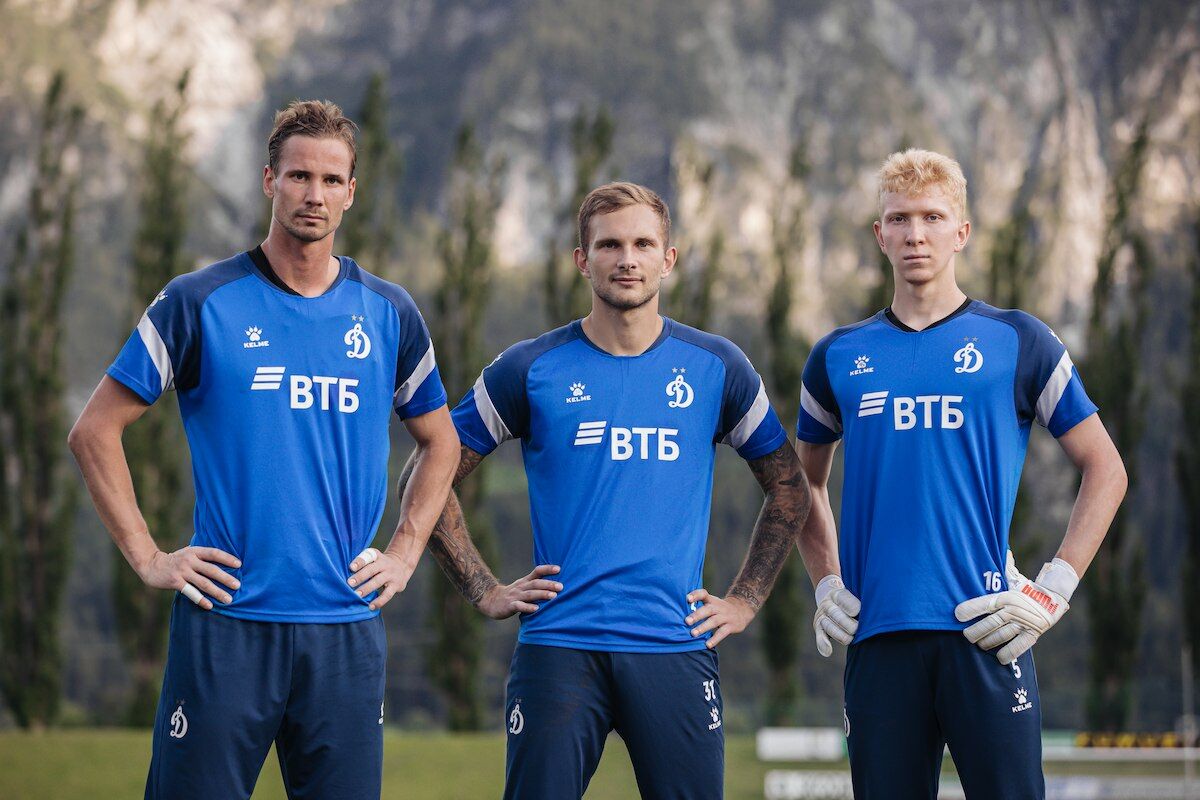 — Will Kutitsky, Galkin and Gladyshev continue training with the first team, or they will focus on playing for Dynamo-2?
— Kutitsky has been in the first team a little longer, and he will certainly get his chance to prove himself on the pitch. As for Galkin and Gladyshev, we are gradually introducing them into the squad. We need to be patient and see whether they will be ready or not to meet all the requirements at the highest level.
— A lot of newcomers came to strengthen the defensive line. Are you satisfied with the competition in the team? Now there are three Spanish-speaking defenders in Dynamo.
— I am satisfied with our defensive line. We have two strong players in each position. We will start from every opponent and choose the most suitable players in the defensive line.
It was not a matter of principle to sign Spanish-speaking football players. We need to have those players who meet our requirements. Now the newcomers are gradually integrating into the team. Varela has been in Dynamo for a long time, and he can help Laxalt and Balbuena adapt faster. It's a big advantage for them.
— Did the club direction announce an official goal for the season?
— We have a fairly young team, and the development of players is our priority. The coaching staff in Dynamo is very ambitious, and we want to achieve maximum results. But now it is difficult to talk about a concrete goal for the season, because our squad has not yet been made up.