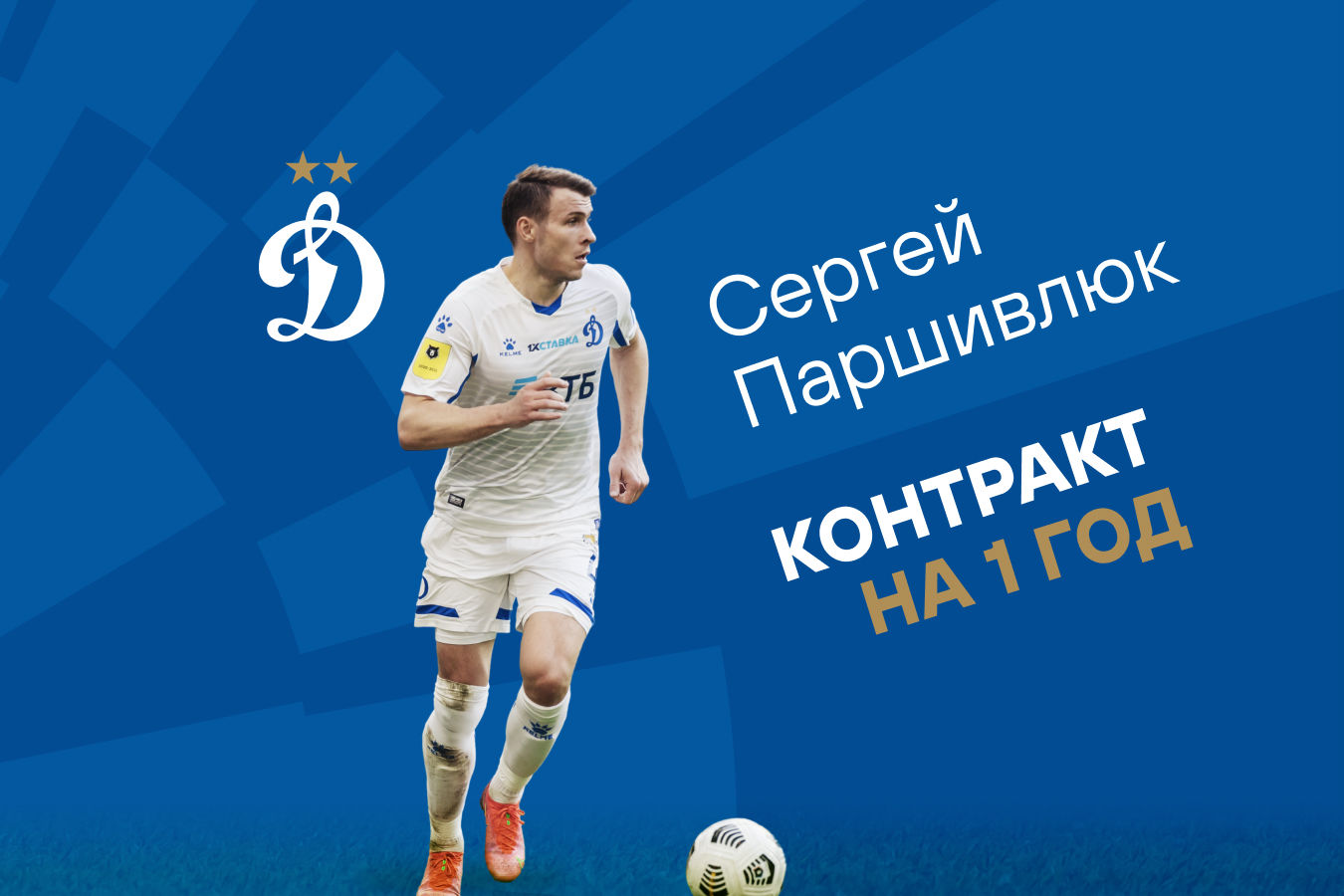 Sergei Parshivlyuk signed a one-year contract with Dynamo.
The right-back will play for our club under the number 4. Parshivlyuk moved to Dynamo in the summer of 2019. Since then, he made 42 appearances in the white-blue jersey.
– I didn't consider any options on the side. As soon as Dynamo offered me a contract, I immediately agreed. Therefore, negotiations turned out to be quick. I like everything about the club. Dynamo have chosen a great vector of development and set the most ambitious goals. I feel comfortable here, and we immediately came to common terms. I expect, we will improve our results in the upcoming season. We will try to make the game a real pleasure for our fans. Hope we will be able to complete all goals to be set for us.
Dynamo head coach Sandro Schwarz commented on the contract signing with the 32-year-old defender.
– I know Sergei Parshivlyuk as a solid defender who always gives everything for the sake of the team and the club. I am happy that he stays at Dynamo and look forward to continuing our common work. As for his playing qualities, Sergei is most effective as a right-back. It is in this role that he can reveal all his strong qualities to the full. The age of a football player doesn't matter to me. I like working with players who are always ready to develop their skills. Sergei is one of those guys. And he's important to our team both on and off the pitch.